How it Works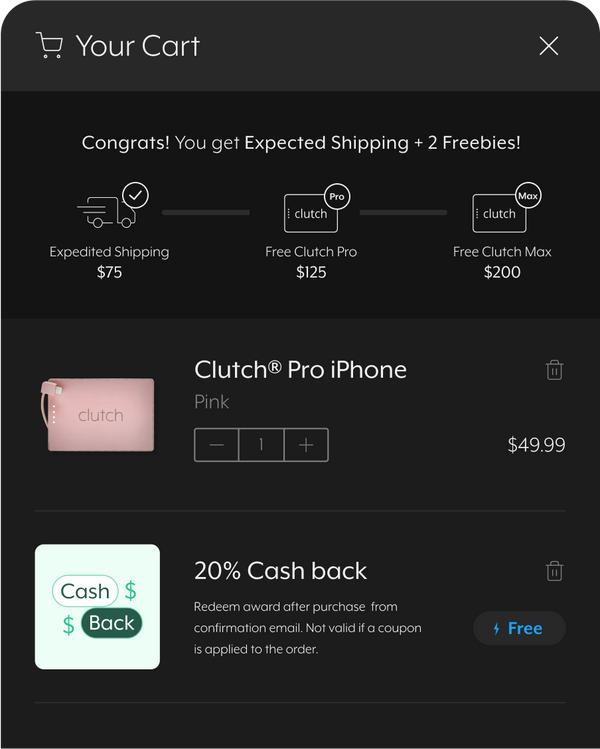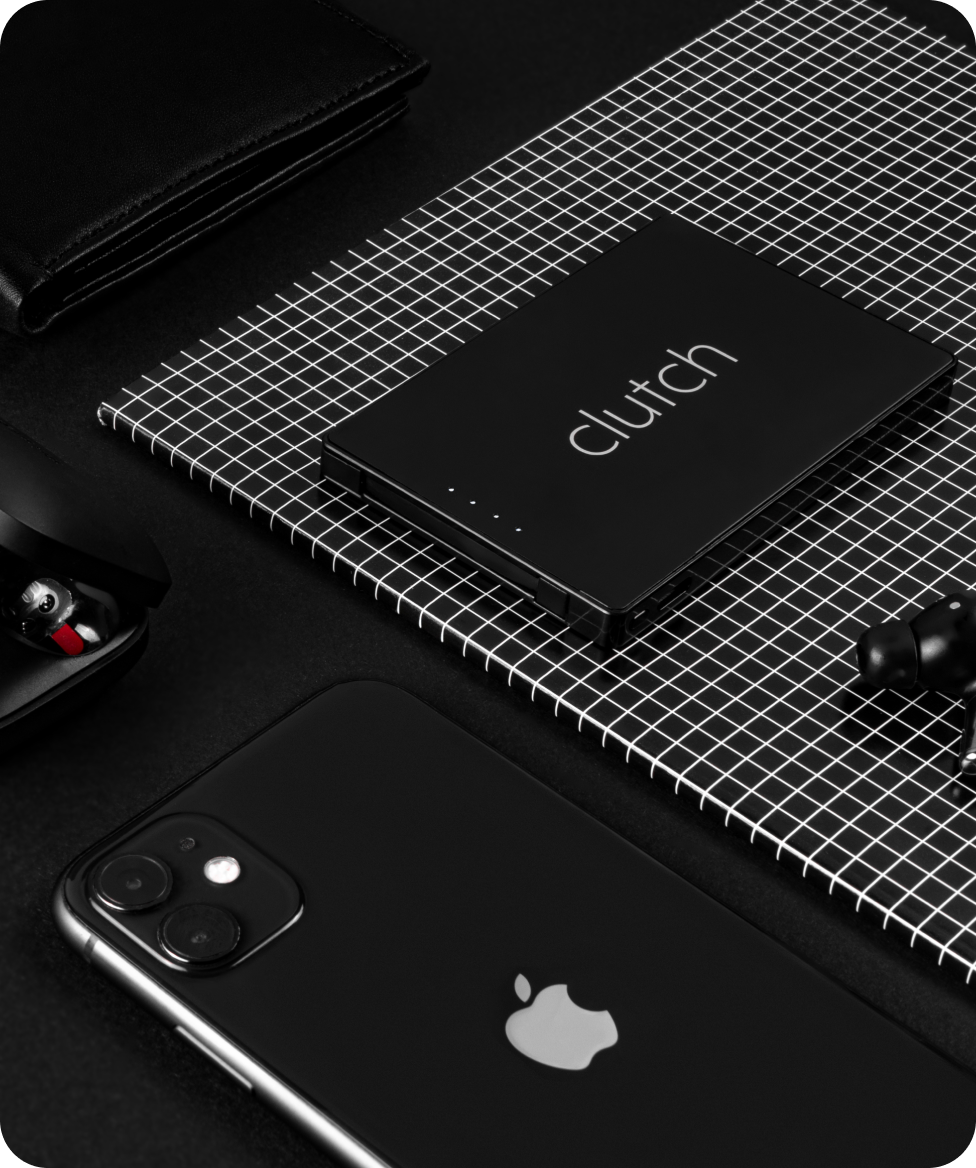 FAQ's
How can I redeem my CashBack?

Check your email. After a qualifying purchase you will receive an email to redeem your CashBack. You just need to complete the CashBack redemption form, and then you can select your preferred CashBack redemption method. Depending on where you purchased you can redeem your CashBack as either a Visa prepaid card or a bonus gift card to the brand's store.
Why is there a holding period to receive 
my CashBack (gift card or Visa prepaid card)?

As soon as you confirm your selection, we will provide you with details about your gift card or Visa prepaid card. We trust you, but to ensure that fraudsters don't take advantage of the CashBack system, there is often a holding period of 30 days.
How do I use my bonus gift card?

Purchase anything from www.clutchcharger.com and enter your gift card number on the checkout page. Make sure to use the same email address when purchasing.
Where can I use this Visa prepaid card?

Anywhere that accepts Visa, which is over 44 million merchants in more than 200 countries and territories.