Bundle and gift
peace of mind
Get 3 chargers and get 1 FREE - perfect for gifting.
Slim, sleek and lightweight
Wallet-friendly + built-in cable
Compatible withiPhone andAndroid
4,000+ 5 star reviews
Free Shipping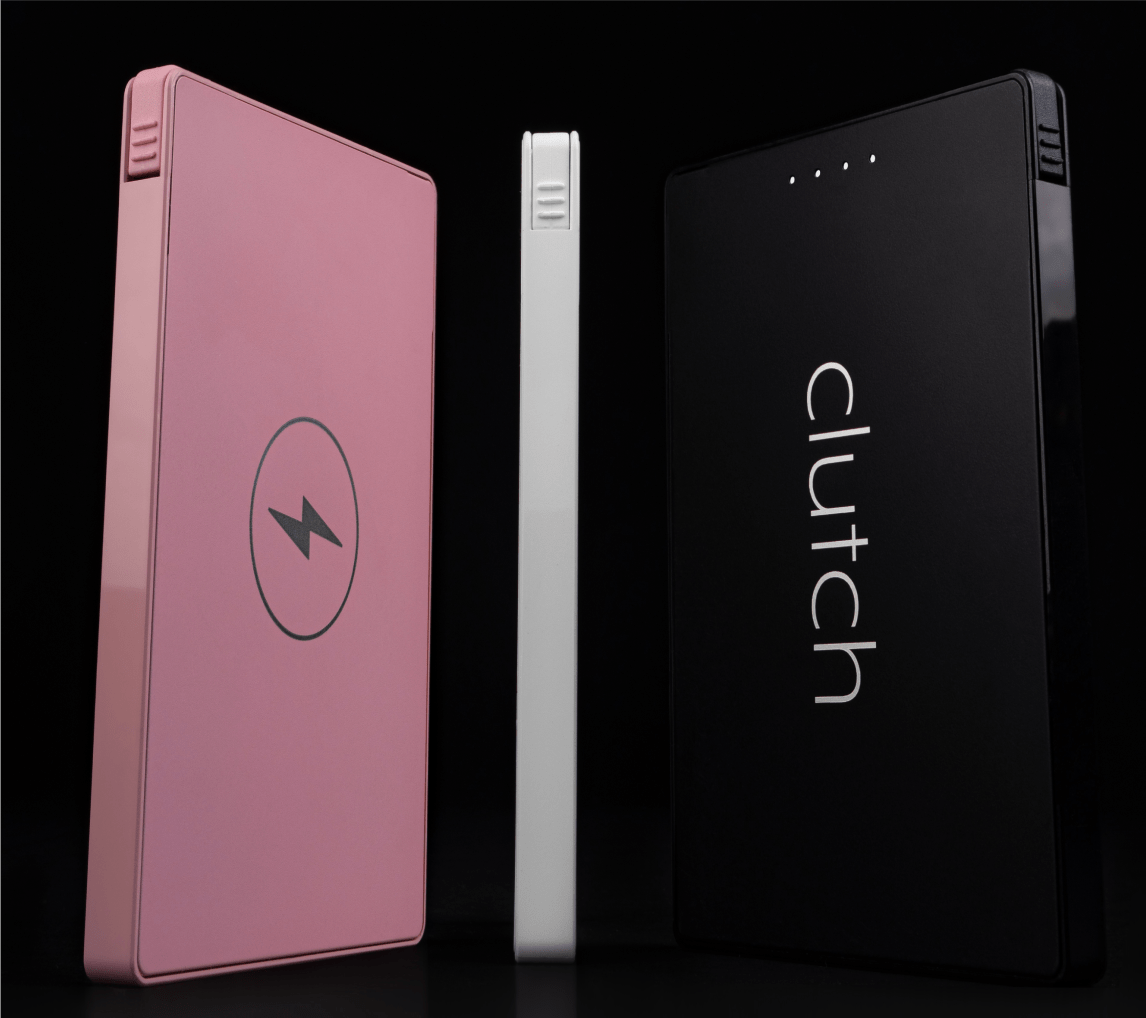 "Put this in your wallet, back pocket, evening our clutch... the perfect little powerbank!"
"Size of a few credit cards!
It's small, sleek
and beautiful."
"This is the ideal charger to sling in your purse or bag and forget about it."
Meet your new holiday crush
Stronger, faster and more durable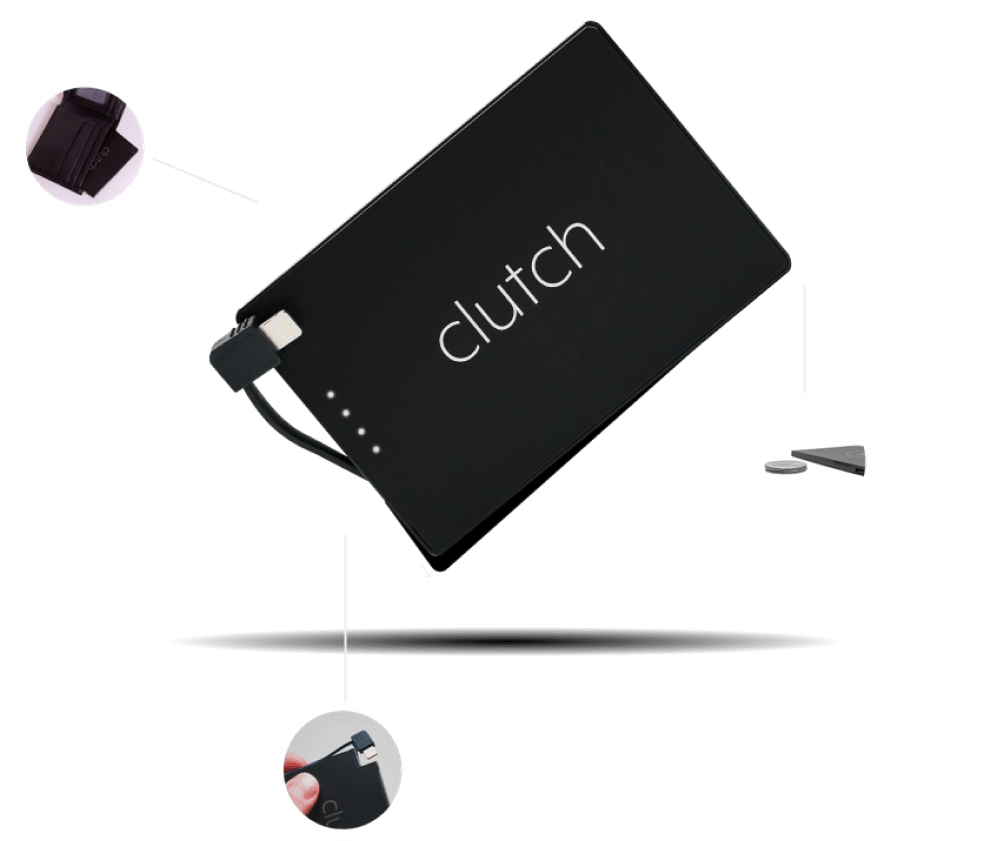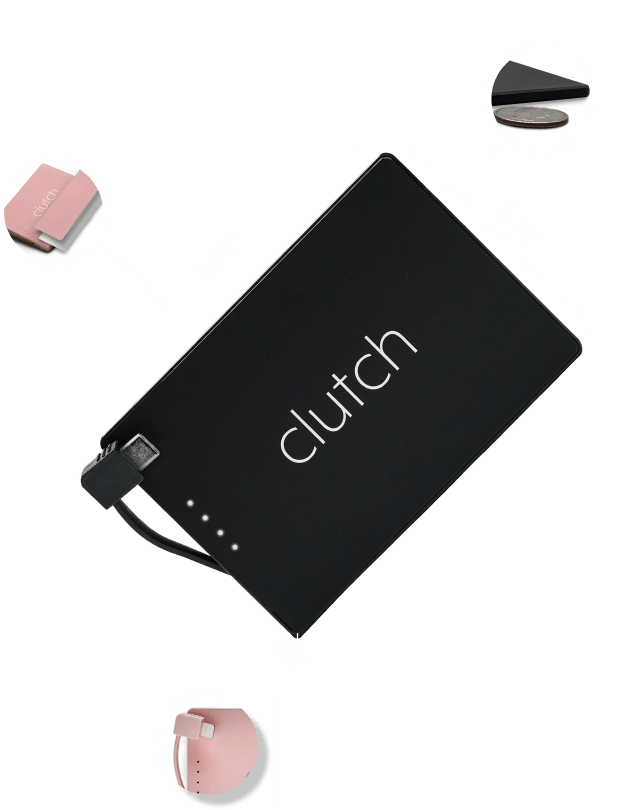 Minimal & Light Design
Put it in your wallet, or forget about it in your bag
Magnetic
Attaches to iPhone 12 or newer models, or to MagSafe cases
Built In Cable
No more tangles or 
extra cords
I purchased 4 of these for me and my family for the holidays. Days later, we had a power outage. These little power banks are awesome!
BUY 3, GET 1 FREE

BUY 3, GET A FREE
PINK LIGHTNING PRO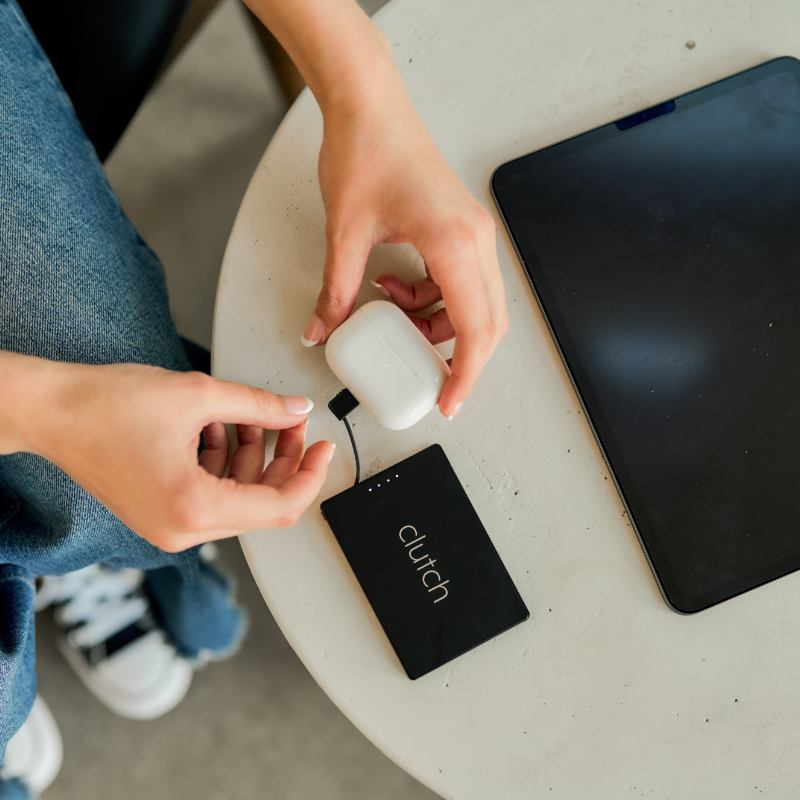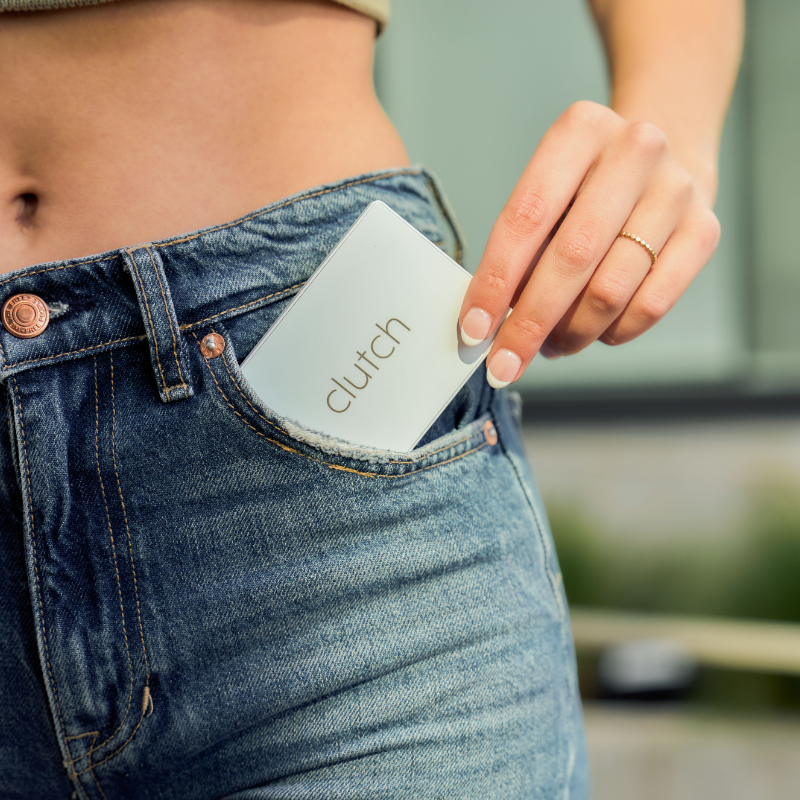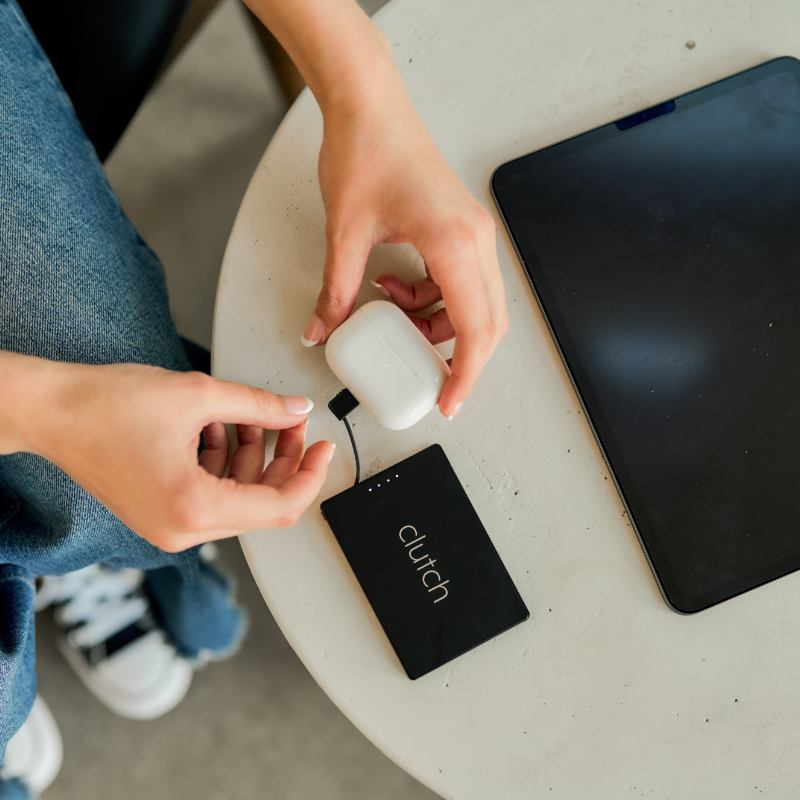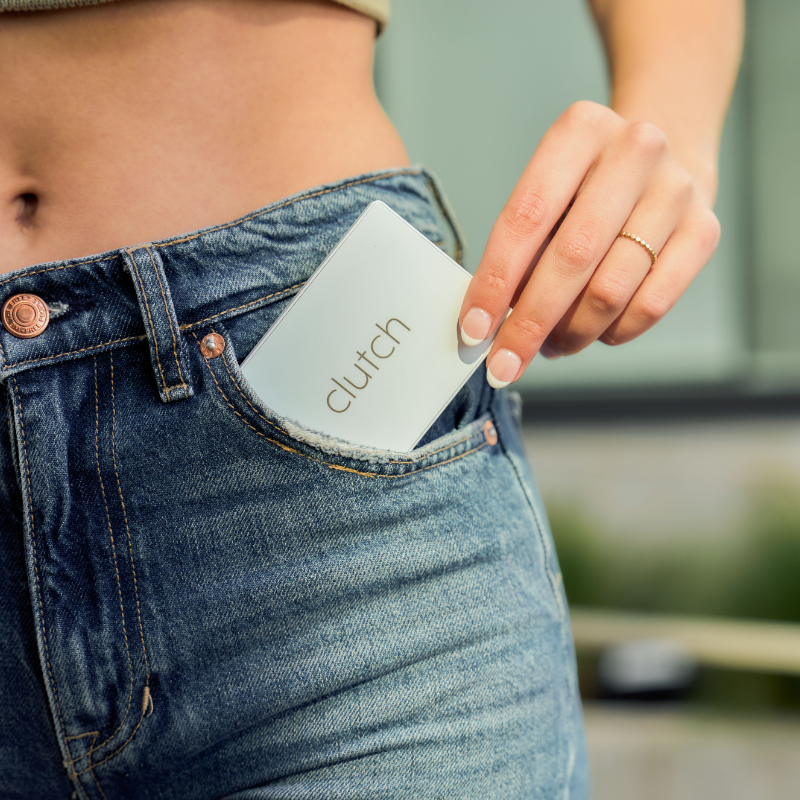 Clutch® Pro
BUY 3, GET 1 FREE (BUNDLE of 4)
Slim, stylish and supercharged – stay powered when you travel. Compatible with iPhones/Airpods (lightning ports) and Androids and iPhone 15 (USB-C ports).
1.
Select model and color
2.
Select model and color
3.
Select model and color
4th Free Clutch Pro is Added Automatically
Add

3

to get your

4th

free
🎉 Congrats! You got a free clutch pro!
Free us Shipping on all orders
Compatible Devices

Works on iPhone 5 / 5c / 5s / 6 / 6 Plus / SE / 7 / 7 Plus / 8 / 8 Plus / X / XS / XS Max / XR / 11 / 11 Max / 12 / 12 Pro / 12 Pro Max / 12 Mini / 13 / 13 Pro / 13 Pro Max / 13 Mini / 14 / 14 Pro / 14 Pro Max / iPad 4, iPad Air, iPad Air 2, iPad Mini, iPad Mini 2, iPad Mini 3, iPad Mini 4, iPad Pro, iPod Nano (7th Gen), iPod Touch(5th Gen), iPod Touch (6th Gen) and Airpods.
Tech Specs

Compatible with iPhone and Apple Products
Colors: Black, White and Pink
Magnetic: Magnetizes to the back of iPhone 12 or newer (or with MagSafe cases)
Dimensions: 3.86" x 2.64"
Thickness: 0.32"
Weight: 3.7oz.
Battery: 5000mAh
Case: Metal
LED Battery Level Indicators
Clutch Pro takes approximately 2 hours to fully charge
Approved by FCC, CE, CCC, and Rohs
Clutch Charger is Patent Pending and UN 2056 Certified
Shipping/Warranty/Returns

All orders are shipped within 72 hours of receipt barring extraordinary circumstances or stock outs.

Free Standard Shipping on individual orders arrive in 3-5 days.

Returns on individual orders are accepted within 30 days of shipment for orders within the Contiguous US.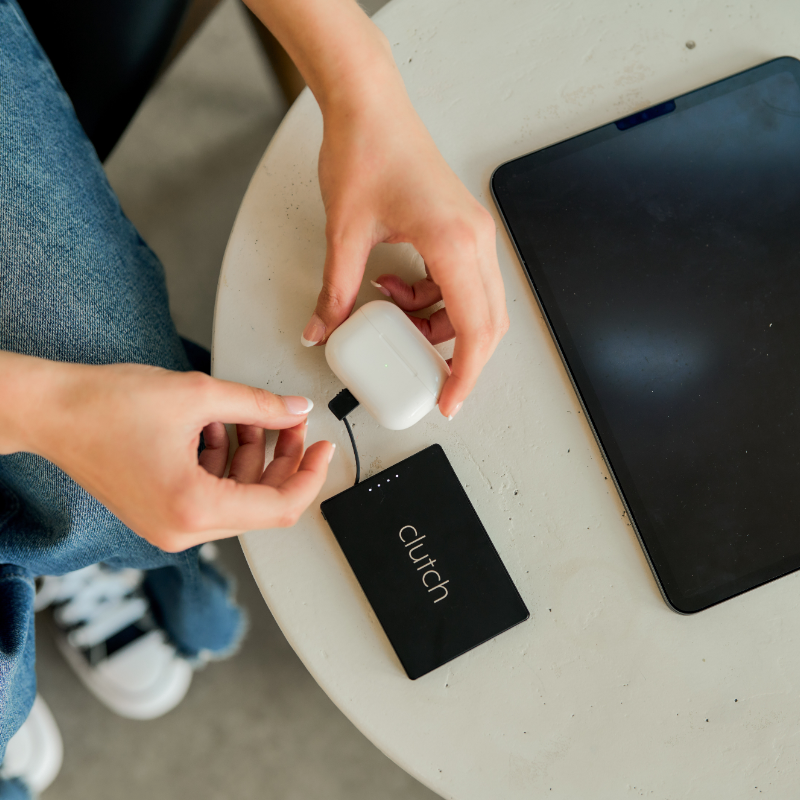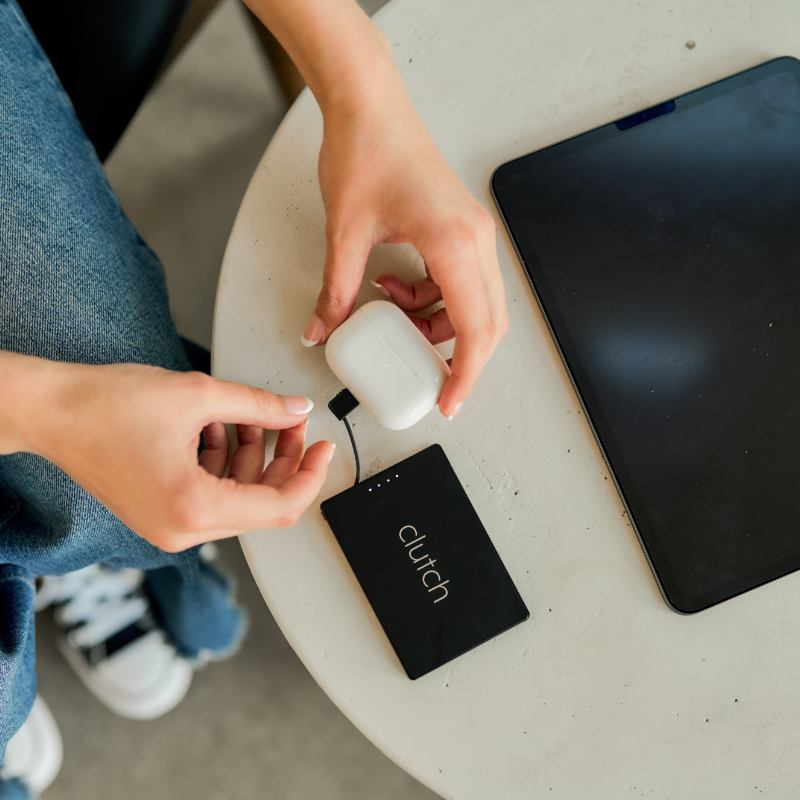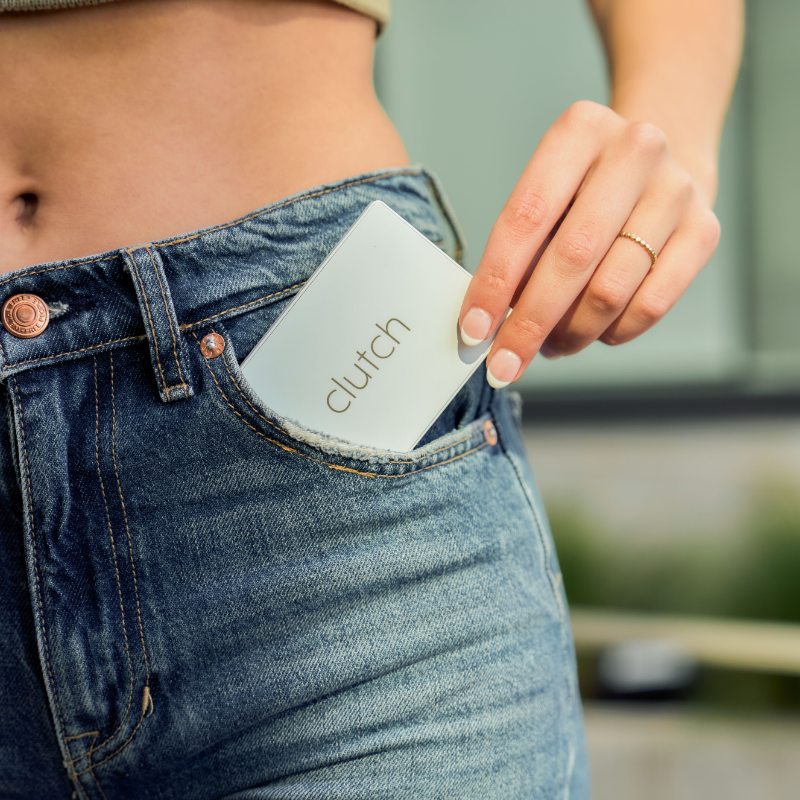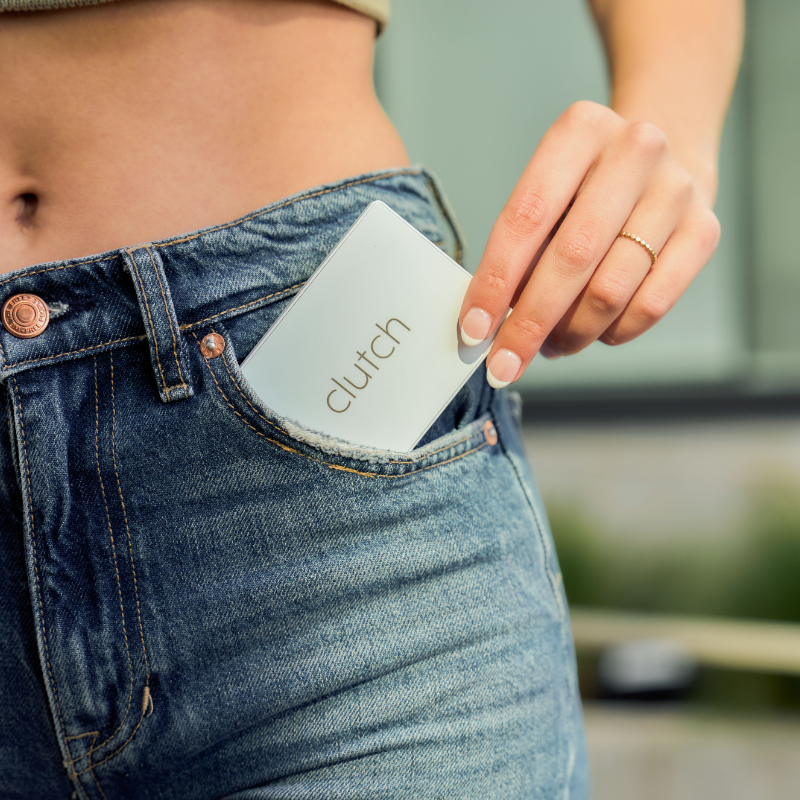 Comes in Clutch for any emergency
4,000+ 5 star reviews
Our customers
think we're clutch!
This was the hit of Christmas. Delivers on every level and simply a must have especially when you are on the go!
Love this so much I bought 4 for my coworker's Christmas gifts! They love theirs too!
Easy to use, carry and store, this product hits all the spots! I will be getting two more for my wife
and daughter!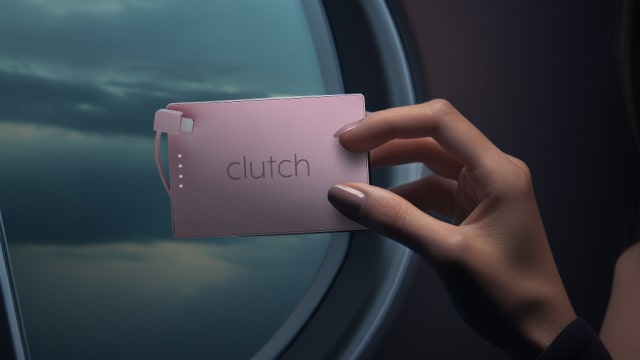 Frequently Asked Questions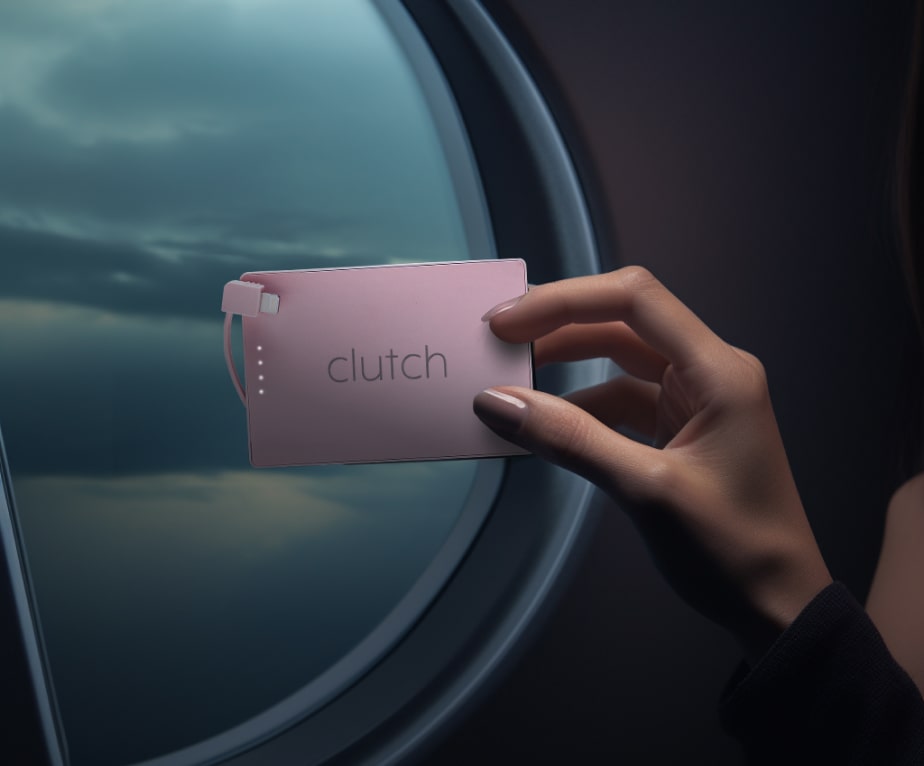 How small is the Clutch charger?

Clutch Pro measures W 3.86 x H 2.64 x T 0.32 and weighs 3.7 ounces.

How much battery will Clutch Charger get me?

Clutch Pro has a capacity of 5,000 mAh, so you'll get to a full charge (or more).

Are Clutch Chargers allowed on airplanes?

Yes they are allowed on airplane carry-ons.

Is the charging cord attached?

Yes the cord comes attached so you will never have to worry about bringing extra accessories with you.

What phones are compatible with Clutch Chargers?

Apple products: Works on iPhone 5 / 5c / 5s / 6 / 6 Plus / SE / 7 / 7 Plus / 8 / 8 Plus / X / XS / XS Max / XR / 11 / 11 Max / 12 / 12 Pro / 12 Pro Max / 12 Mini / 13 / 13 Pro / 13 Pro Max / 13 Mini / 14 / 14 Pro / 14 Pro Max / 15 / iPad 4, iPad Air, iPad Air 2, iPad Mini, iPad Mini 2, iPad Mini 3, iPad Mini 4, iPad Pro, iPod Nano (7th Gen), iPod Touch(5th Gen), iPod Touch (6th Gen).



Android Products: SAMSUNG GALAXY S22 / SAMSUNG GALAXY S21 / SAMSUNG GALAXY S20 / SAMSUNG GALAXY S8 / SAMSUNG GALAXY C9 Pro / SAMSUNG GALAXY C7 Pro / SAMSUNG GALAXY Note 7 / SAMSUNG GALAXY A3 2017 / Google Pixel / Google Pixel XL / LG V20 / LG Nexus 5X / LG G5 / LG G5SE / Lenovo ZUK Z1 / Lenovo ZUK Z2 / Lenovo ZUK Z2 Pro / Lenovo ZUK Edge / ASUS ZenFone 3 / ASUS ZenFone 3 Ultra / ASUS ZenFone 3 Deluxe / SONY Xperia X Compact / SONY Xperia XZ / Microsoft Lumia 950 / Microsoft Lumia 950XL / Moto Z / Moto Z PLAY / Moto M / Sharp A1 / HTC 10 / HP Elite x3 / BlackBerry DTEK60 / innos D6000 / 360 Q5 Plus / Philips S653H / TCL 950 / Hisense E9 / COMIO i1