Travel with
peace of mind and a full charge
Introducing the Clutch Pro: our ultra thin, magnetic, travel-friendly portable charger that gets you back to 100%, wherever you go.
5,000+ 5 star reviews • Free Shipping
Apple and
Android Compatible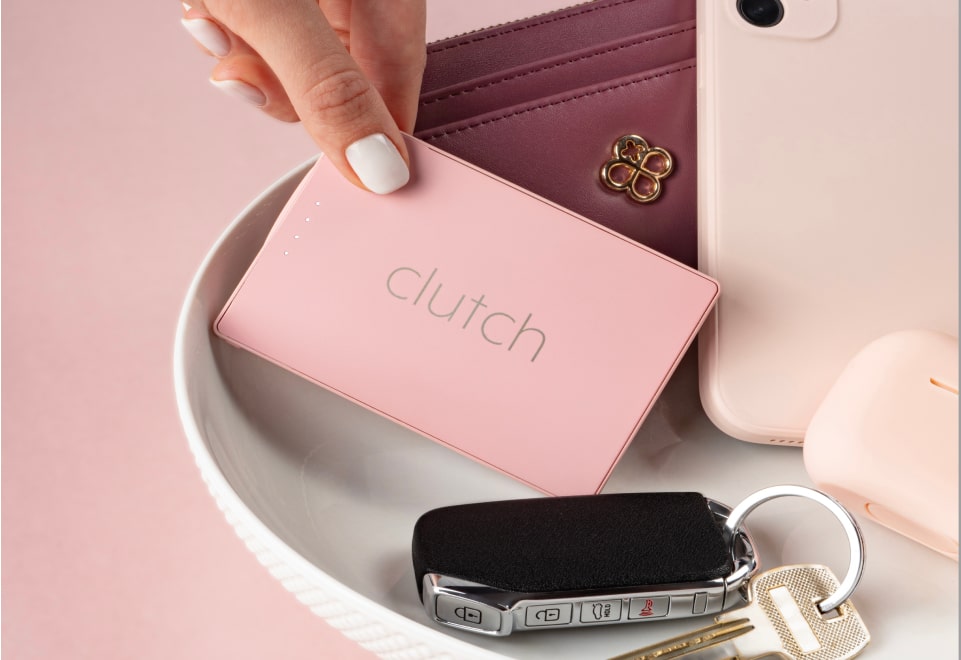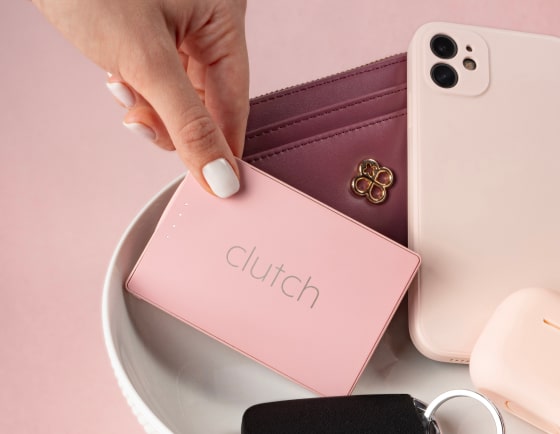 Why 253,000+ travel with Clutch
Access your tickets and reservations that you keep on your phone, even after a long day of travel.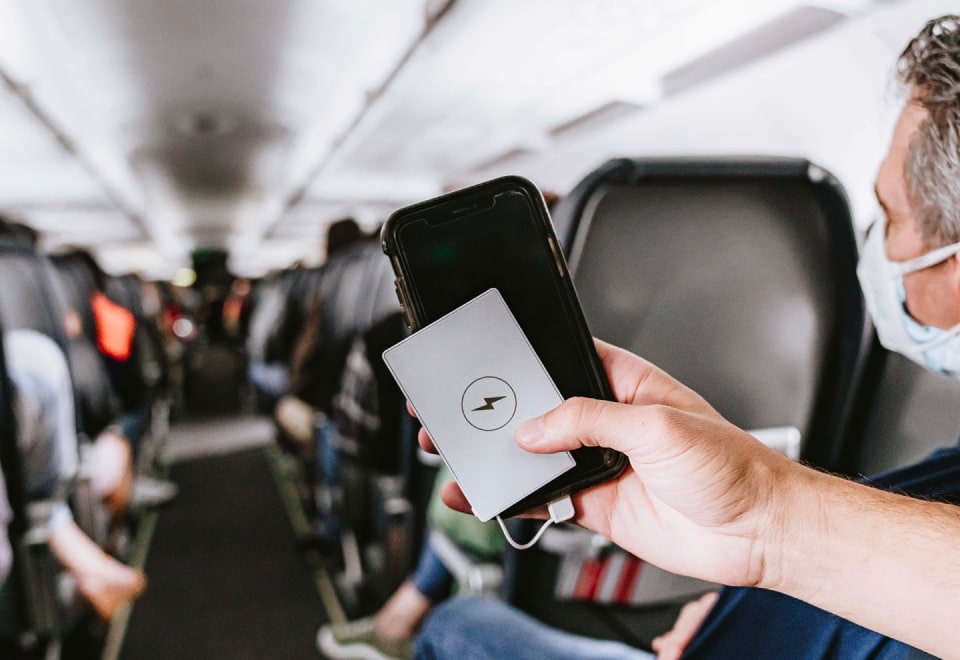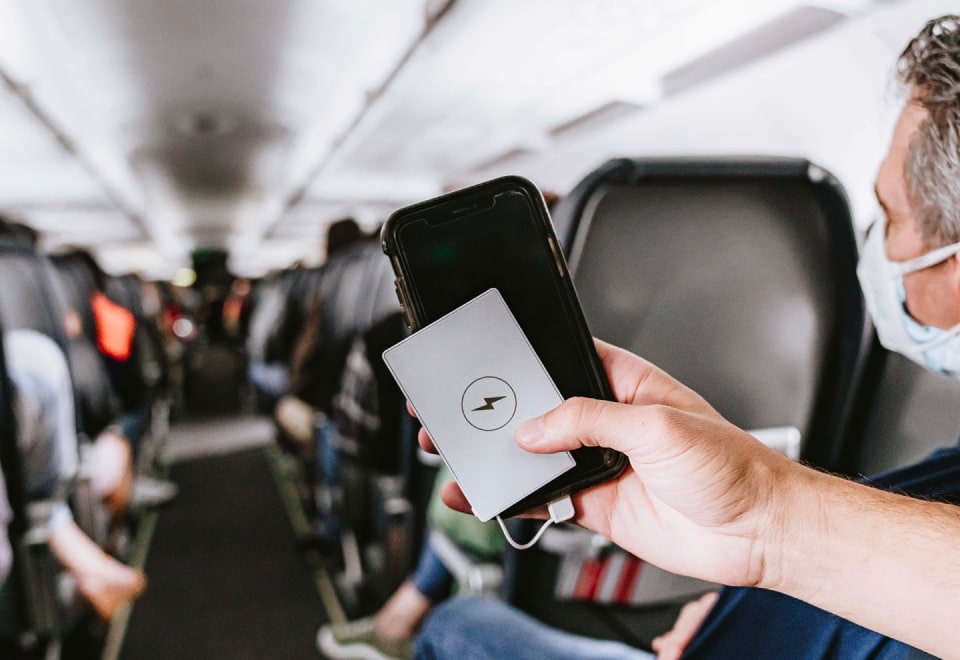 Battery life that sticks with you
with our charger's magnetic attachment to 
your phone
so your charger will never weigh you down while you're on the go
for hassle-free, tangle-free charging
Shop now for stress-free travel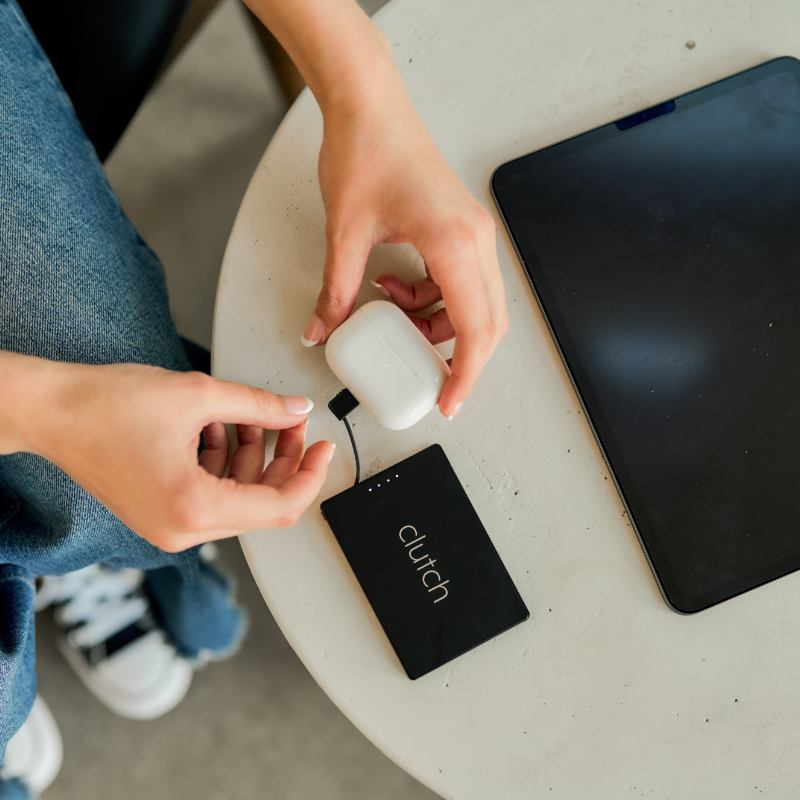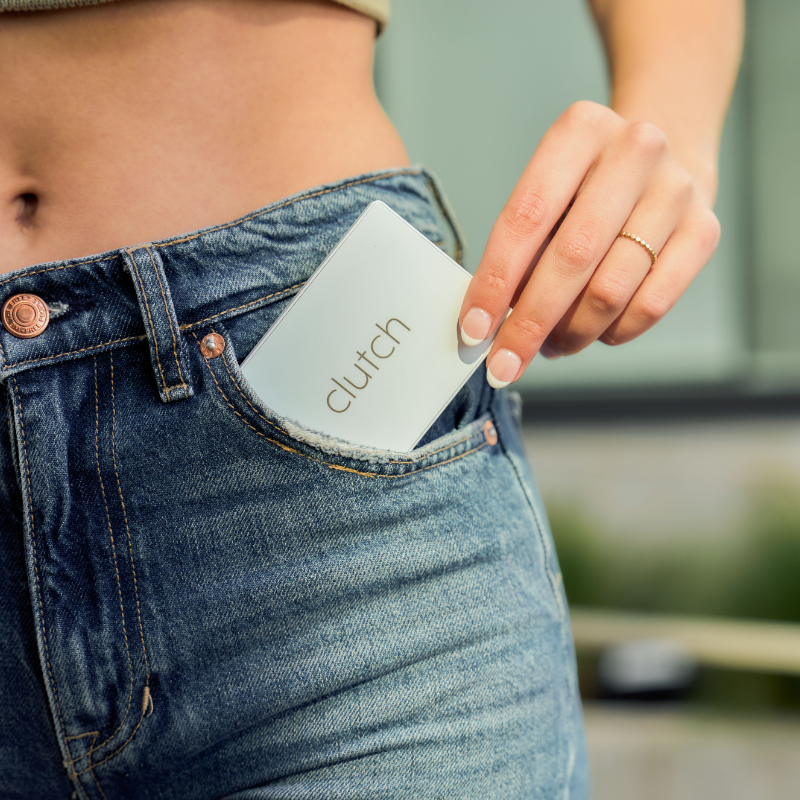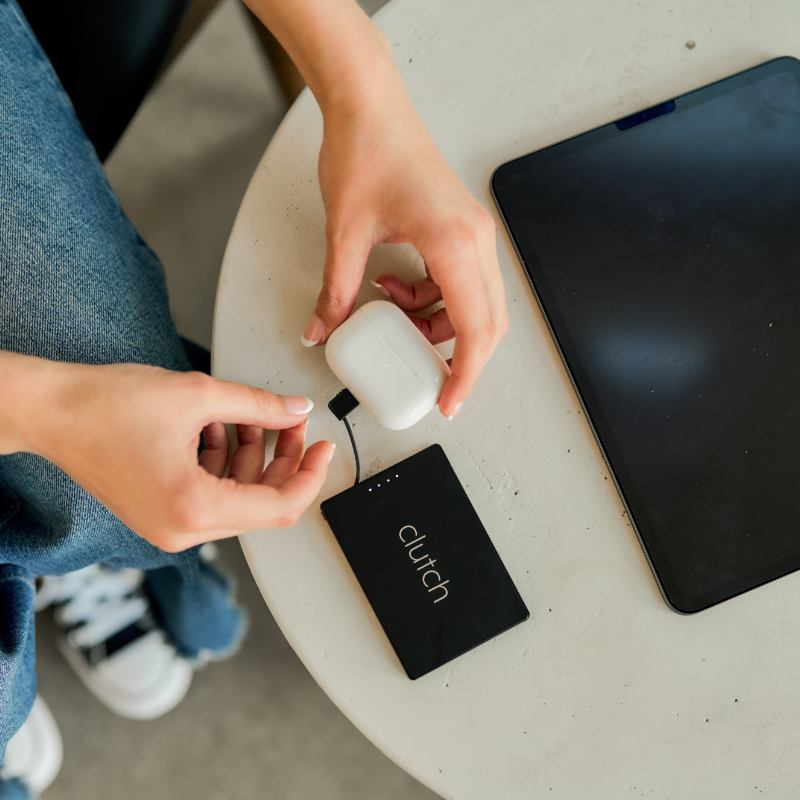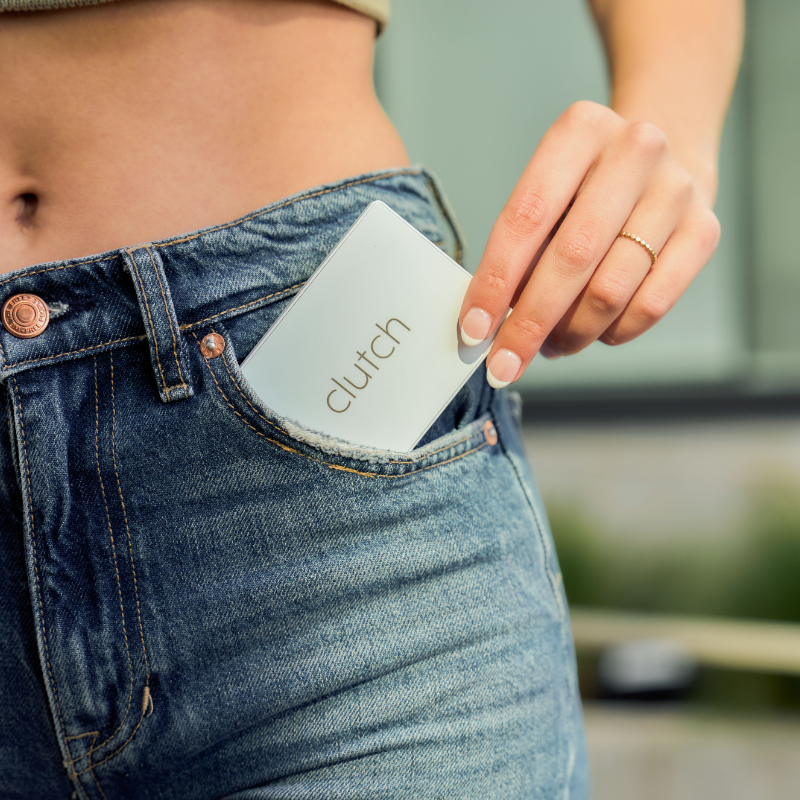 Clutch® Pro
Regular price
$49.99 USD
Sale price
$49.99
Unit price
per
Slim, stylish and supercharged – stay powered when you travel. Compatible with iPhones/Airpods (lightning ports) and Androids and iPhone 15 (USB-C ports).
Compatible Devices

Works on iPhone 5 / 5c / 5s / 6 / 6 Plus / SE / 7 / 7 Plus / 8 / 8 Plus / X / XS / XS Max / XR / 11 / 11 Max / 12 / 12 Pro / 12 Pro Max / 12 Mini / 13 / 13 Pro / 13 Pro Max / 13 Mini / 14 / 14 Pro / 14 Pro Max / iPad 4, iPad Air, iPad Air 2, iPad Mini, iPad Mini 2, iPad Mini 3, iPad Mini 4, iPad Pro, iPod Nano (7th Gen), iPod Touch(5th Gen), iPod Touch (6th Gen) and Airpods.
Tech Specs

Compatible with iPhone and Apple Products
Colors: Black, White and Pink
Magnetic: Magnetizes to the back of iPhone 12 or newer (or with MagSafe cases)
Dimensions: 3.86" x 2.64"
Thickness: 0.32"
Weight: 3.7oz.
Battery: 5000mAh
Case: Metal
LED Battery Level Indicators
Clutch Pro takes approximately 2 hours to fully charge
Approved by FCC, CE, CCC, and Rohs
Clutch Charger is Patent Pending and UN 2056 Certified
Shipping/Warranty/Returns

All orders are shipped within 72 hours of receipt barring extraordinary circumstances or stock outs.

Free Standard Shipping on individual orders arrive in 3-5 days.

Returns on individual orders are accepted within 30 days of shipment for orders within the Contiguous US.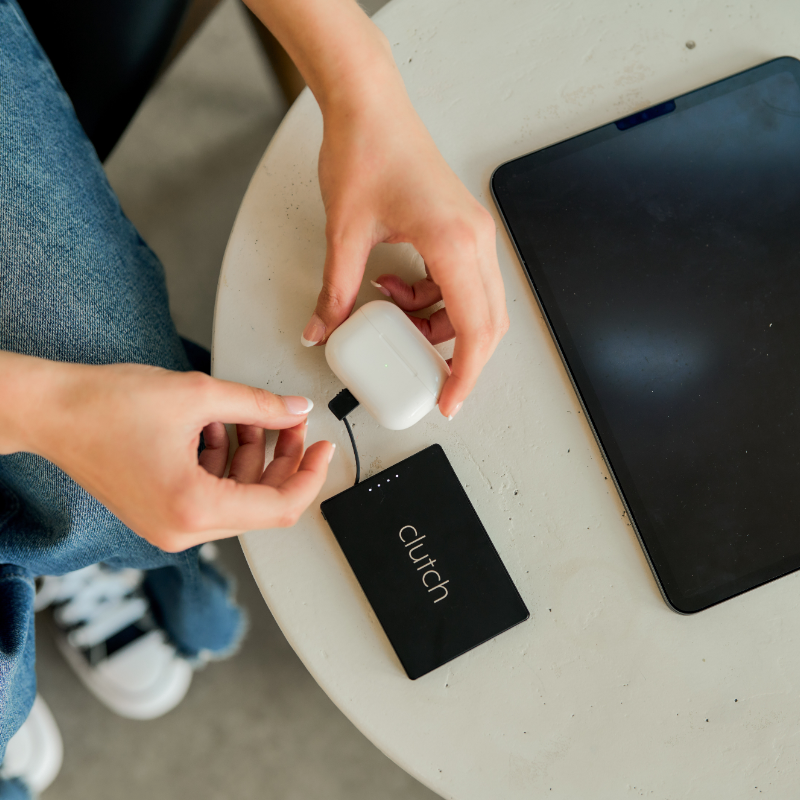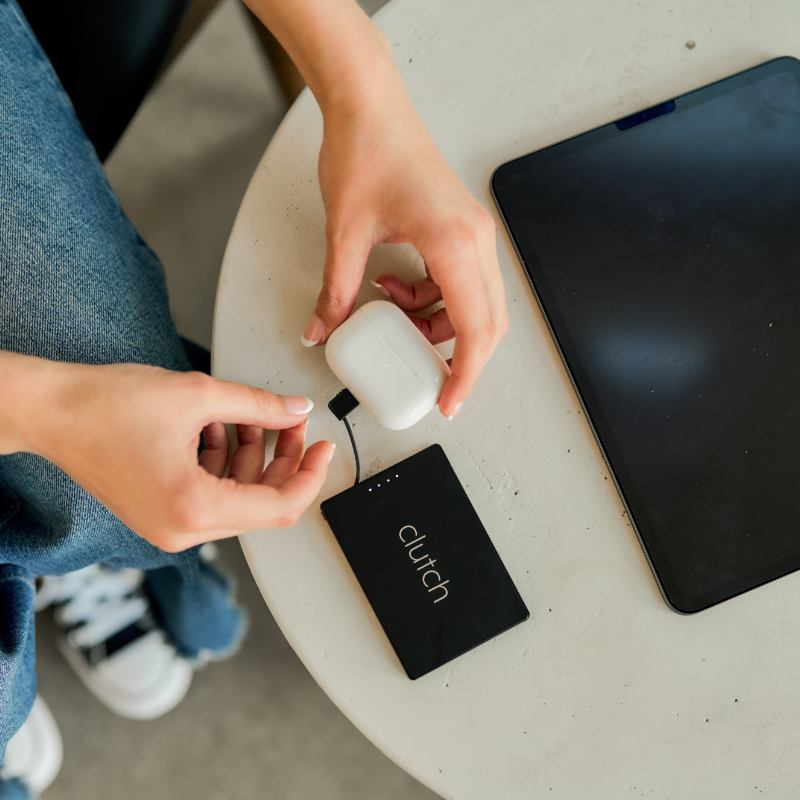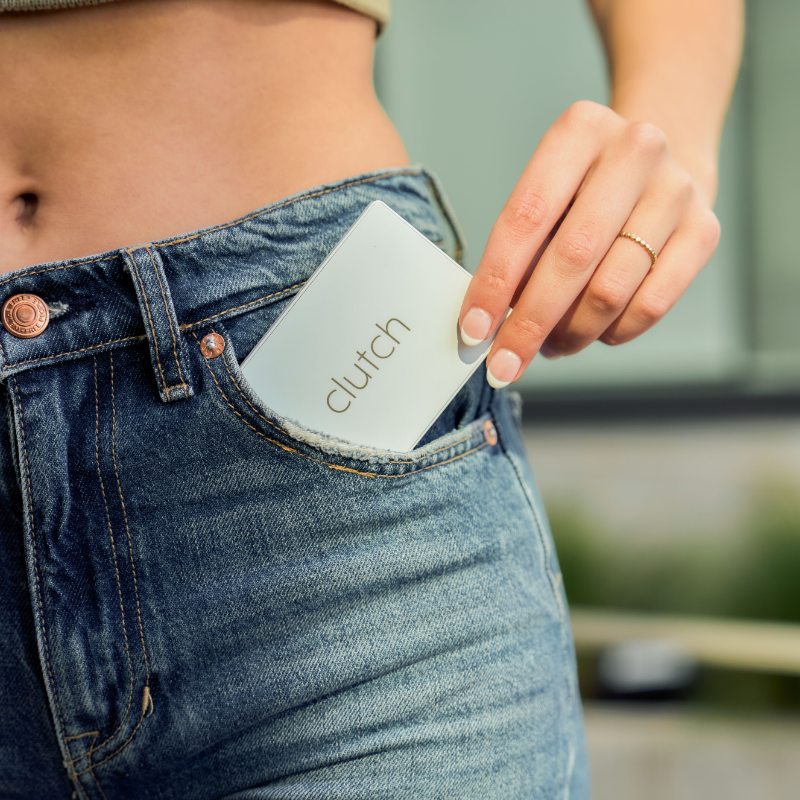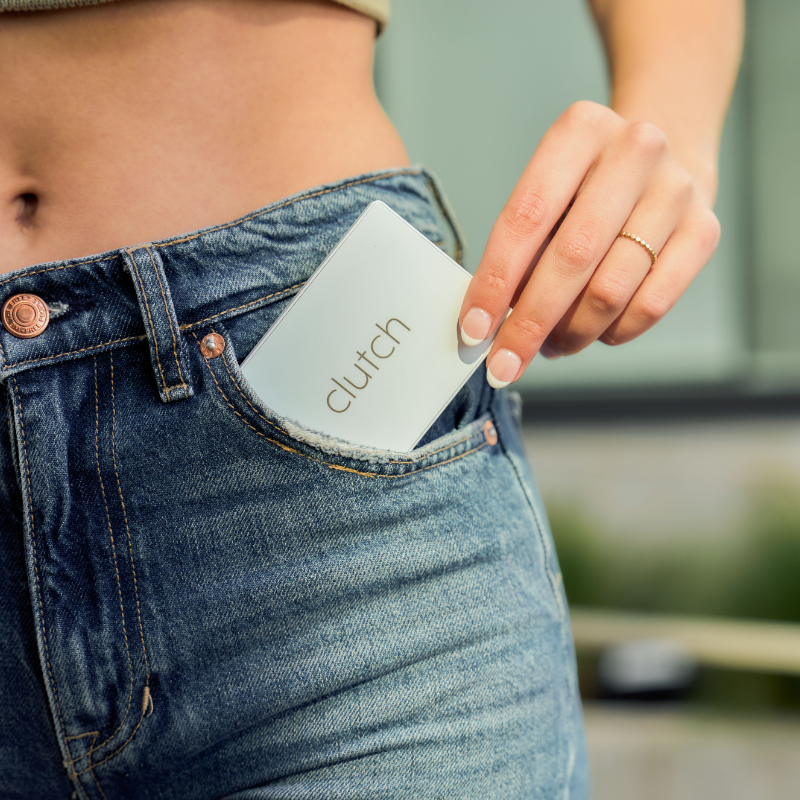 Hear why our customers only travel with Clutch
Just finished a 16 day trip and used my new Clutch charger. Love that is stays magnetized to my phone and kept my phone charged all day long.
My favorite for traveling. I like how compact it is. It's perfect and ideal for light travel. It charged my phone nicely while I was using it. Impressive little power bank.

Last time I traveled to NYC, my phone lost its charge. I bought the Clutch this time for the trip and never had to worry. 

I love my Clutch. Going on a 3 week cruise and it will come in very handy.


An excellent charger that is extremely lightweight and very easy to use! While carrying it in your purse 👛, very small and doesn't take up a lot of space!
Leaving for Africa and wanted something small and easy to use while on game drives, some jeeps have electrical plugs some don't… now I don't have to worry!
Great charger! I love that it's so small and convenient to carry in a small crossbody handbag. Love love!!

Got questions?
We've got answers.
Which Clutch is
right for my device?
iPhone 14s (and older)
Airpods (1st & 2nd gen)
iPhone 15s
Android Devices
Does it magnetically
stick to the back of my phone?
All Clutch Pro devices magnetize to iPhone 12s (or newer) and all magnetic cases. Don't have a magnetic-friendly device? No worries, we're throwing in a FREE magnetic ring with every order.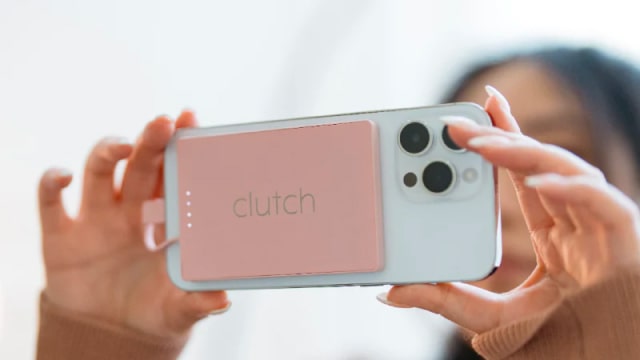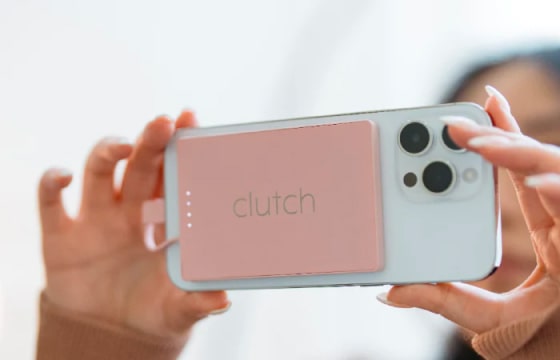 How much
battery will I get?
You can easily get a full charge and more depending on the health of your device's battery. All Clutch Pro devices are rechargeable and come with a built-in cable.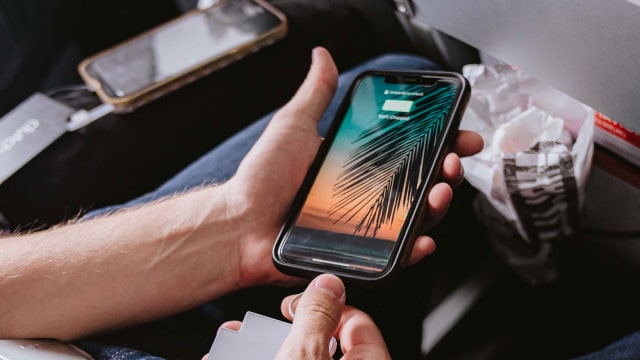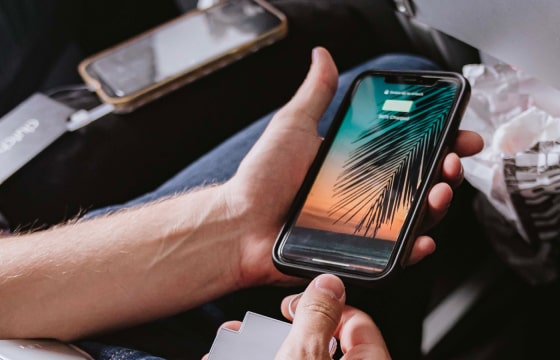 The Clutch difference
Built-In Cable
Magnetic
Weight
Pocket-Friendly Size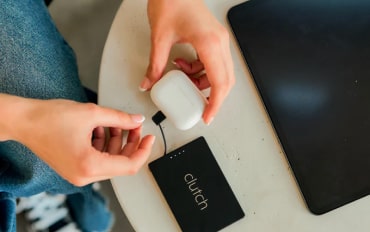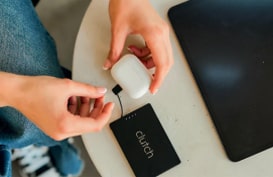 Never worry about finding
a cable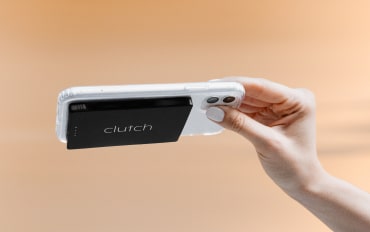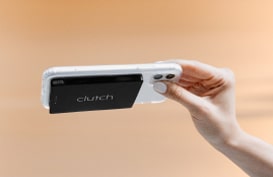 Sticks to the back of
your phone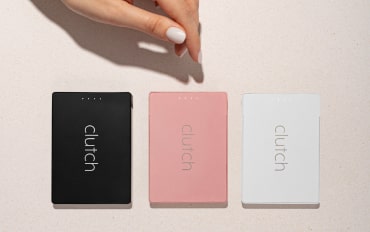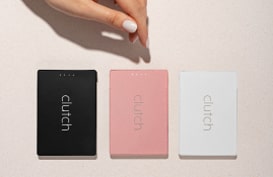 3.7 oz won't weigh you down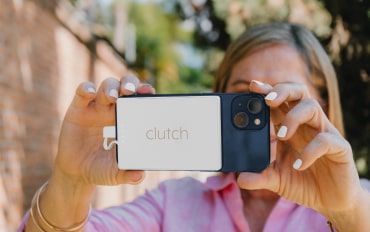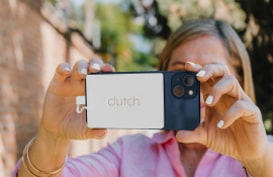 Perfect to take on a

day trip
Anker, Belkin
& others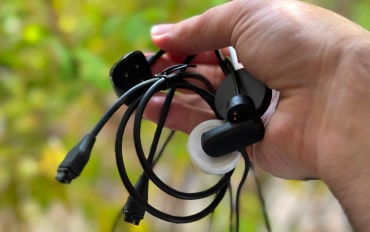 Where's my charging cable?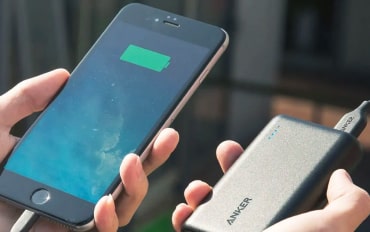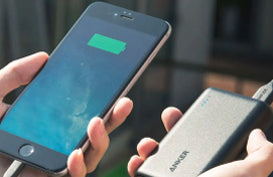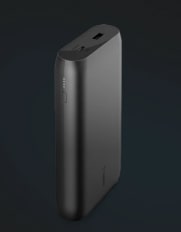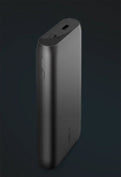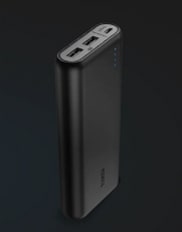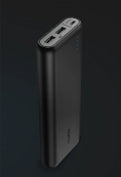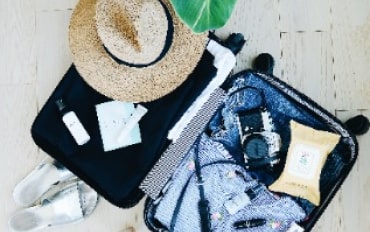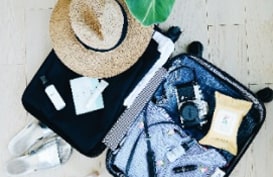 Easier to leave it at

the hotel
Clutch on the go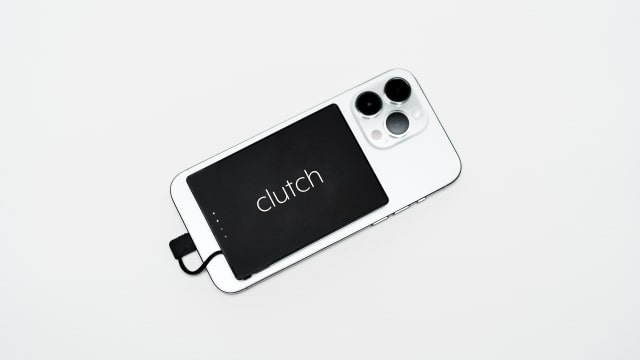 Frequently asked questions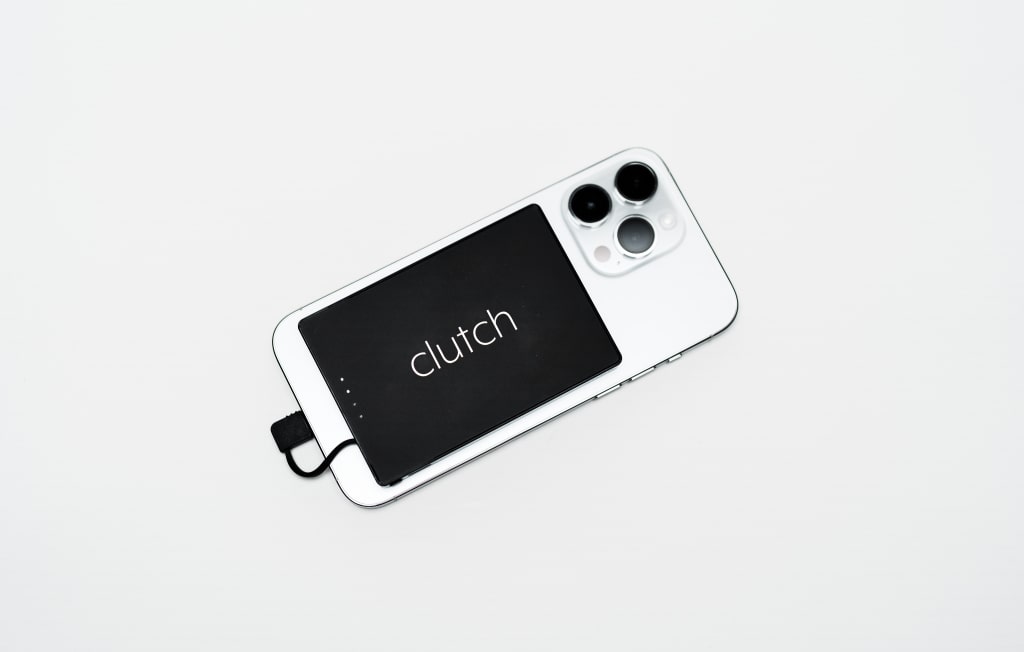 How small is the Clutch charger?

Clutch Pro measures W 3.86 x H 2.64 x T 0.32 and weighs 3.7 ounces.

How much battery will Clutch Charger get me?

Clutch Pro has a capacity of 5,000 mAh, so you'll get to a full charge (or more).

Are Clutch Chargers allowed on airplanes?

Yes they are allowed on airplane carry-ons.

Is the charging cord attached?

Yes the cord comes attached so you will never have to worry about bringing extra accessories with you.

What phones are compatible with Clutch Chargers?

Apple products: Works on iPhone 5 / 5c / 5s / 6 / 6 Plus / SE / 7 / 7 Plus / 8 / 8 Plus / X / XS / XS Max / XR / 11 / 11 Max / 12 / 12 Pro / 12 Pro Max / 12 Mini / 13 / 13 Pro / 13 Pro Max / 13 Mini / 14 / 14 Pro / 14 Pro Max / 15 / iPad 4, iPad Air, iPad Air 2, iPad Mini, iPad Mini 2, iPad Mini 3, iPad Mini 4, iPad Pro, iPod Nano (7th Gen), iPod Touch(5th Gen), iPod Touch (6th Gen).



Android Products: SAMSUNG GALAXY S22 / SAMSUNG GALAXY S21 / SAMSUNG GALAXY S20 / SAMSUNG GALAXY S8 / SAMSUNG GALAXY C9 Pro / SAMSUNG GALAXY C7 Pro / SAMSUNG GALAXY Note 7 / SAMSUNG GALAXY A3 2017 / Google Pixel / Google Pixel XL / LG V20 / LG Nexus 5X / LG G5 / LG G5SE / Lenovo ZUK Z1 / Lenovo ZUK Z2 / Lenovo ZUK Z2 Pro / Lenovo ZUK Edge / ASUS ZenFone 3 / ASUS ZenFone 3 Ultra / ASUS ZenFone 3 Deluxe / SONY Xperia X Compact / SONY Xperia XZ / Microsoft Lumia 950 / Microsoft Lumia 950XL / Moto Z / Moto Z PLAY / Moto M / Sharp A1 / HTC 10 / HP Elite x3 / BlackBerry DTEK60 / innos D6000 / 360 Q5 Plus / Philips S653H / TCL 950 / Hisense E9 / COMIO i1